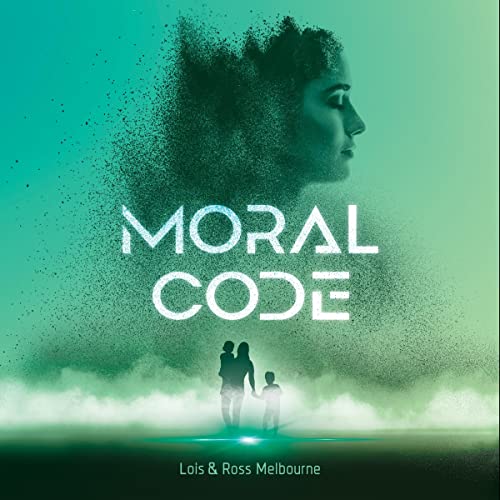 Science Fiction
Date Published: Sept. 20, 2022
Publisher: Nonlinear Publishing
Narrator: Veronica Pace
Run Time: 11 hours, 44 minutes
"Smart, riveting and next gen." (Pamela Wirth, CEO and author of Saving My Son)
"...a provocative science fiction novel featuring the union of two unrivaled, intelligent technologies." (Foreword-Clarion Reviews)
Dr. Keira Stetson has two passions: ethical artificial intelligence—AI with a conscience—and creating technology that improves children's lives. Trapped in an earthquake-flattened building with a half-dozen panicked five-year-olds, she fears the worst. When billionaire Roy Brandt leverages his mysterious nanite technology to rescue them, she's both grateful and intrigued.
Impressed by his prototype technology but alarmed at its potential for exploitation, Keira merges her company with Brandt's. The merger gives Keira access to much-needed funds for the development of her own tech, and access to Brandt's powerful minuscule robots. In turn, she and her AI assistant, Elly, embed Keira's trademark Moral Operating System in Brandt's nanite SmartDust to rein in its power.
But Brandt's technology has been kept secret for a reason. Though he's adamant about using the Dust to improve life, not destroy it, corporate raiders and the military have other ideas. They want to weaponize Brandt's nanites. Suddenly, everything Keira has worked for is in jeopardy. Exposed to the worst humanity has to offer, she and Elly must fight to use this newfound tech for good and keep it out of the wrong hands…before it's too late.
All proceeds from sales of Moral Code will go to PreventChildAbuse.org and Thorn.org.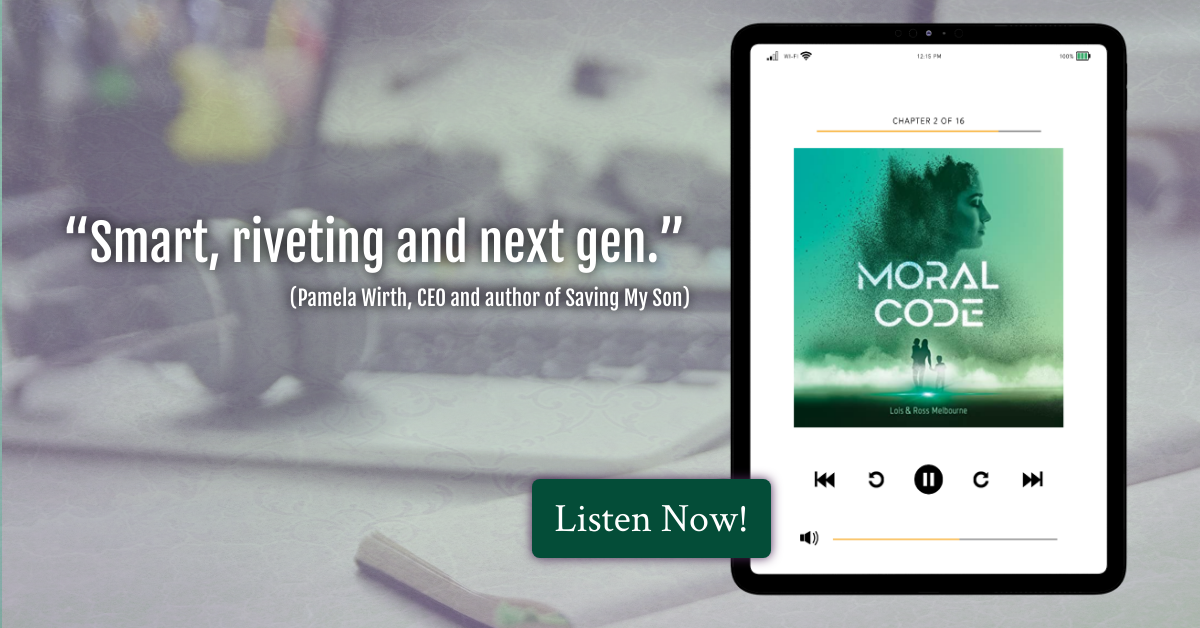 Review
5 stars!
Strong female protagonists in an exciting, topical, and thought-provoking plot.
Moral Code is an exciting collaborative science fiction novel by authors Lois and Ross Melbourne, and the audiobook is ably narrated by Veronica Pace, who breathes life into the wide cast of human and artificial characters. The plot is fascinating and topical, and one of those books I had to listen to out in the driveway a couple of times because I was at too good of a spot to quit when I got back to the house.
I really liked the lead character of Dr. Kiera Stetson. She's a brilliant inventor, driven to improve the lives of children everywhere. The opening chapters, featuring the earthquake and rescue operations, drew me in with some truly breathtaking suspense. Also, there is a tragic backstory to her life that informs many of her personality traits, which gives her understandable depth and passion. The narrator's voice for her was perfection.
Kiera's compassion for her coworkers is remarkable in its loyalty; they are good friends as well as business associates. Of course, I was most taken with Elly, her AI assistant, and looked forward to her every appearance. It was fascinating observing her development over the course of the story with her foundational Moral Code operating system, especially in light of current events and AI discussions in the news.
With its exciting, topical, and thought-provoking storyline and strong female protagonists successfully engaged at the forefront of STEM-related careers, I recommend MORAL CODE to audiobook listeners who enjoy science fiction tales that question and consider the moral implications of technological and scientific advancements.
About the Authors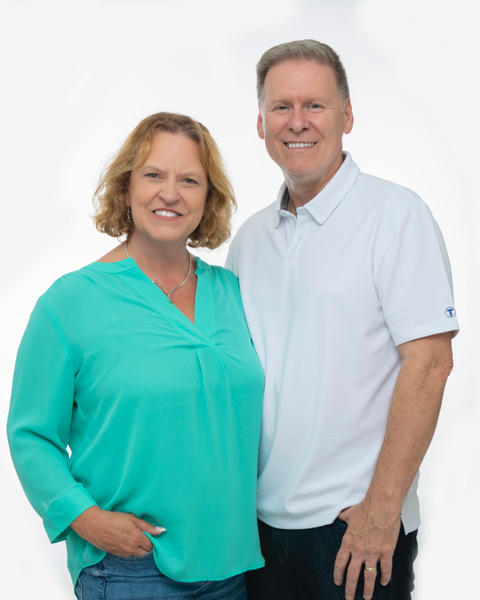 Moral Code is not the first collaboration for Lois and Ross Melbourne. Side-by-side, they grew their software business to a global award-winning organization, as CEO and Chief Technology Officer, respectively. Now Lois' storytelling brings to life Ross' deep understanding of the possibilities within artificial intelligence and robotics. Parenting and marriage have been the easy part of this equation.
Lois is now writing books, having published two children's books about exploring careers. Moral Code is her first but not her last novel. Ross' current work includes artificial intelligence and robotics.
Contact Links
Purchase Links
a Rafflecopter giveaway