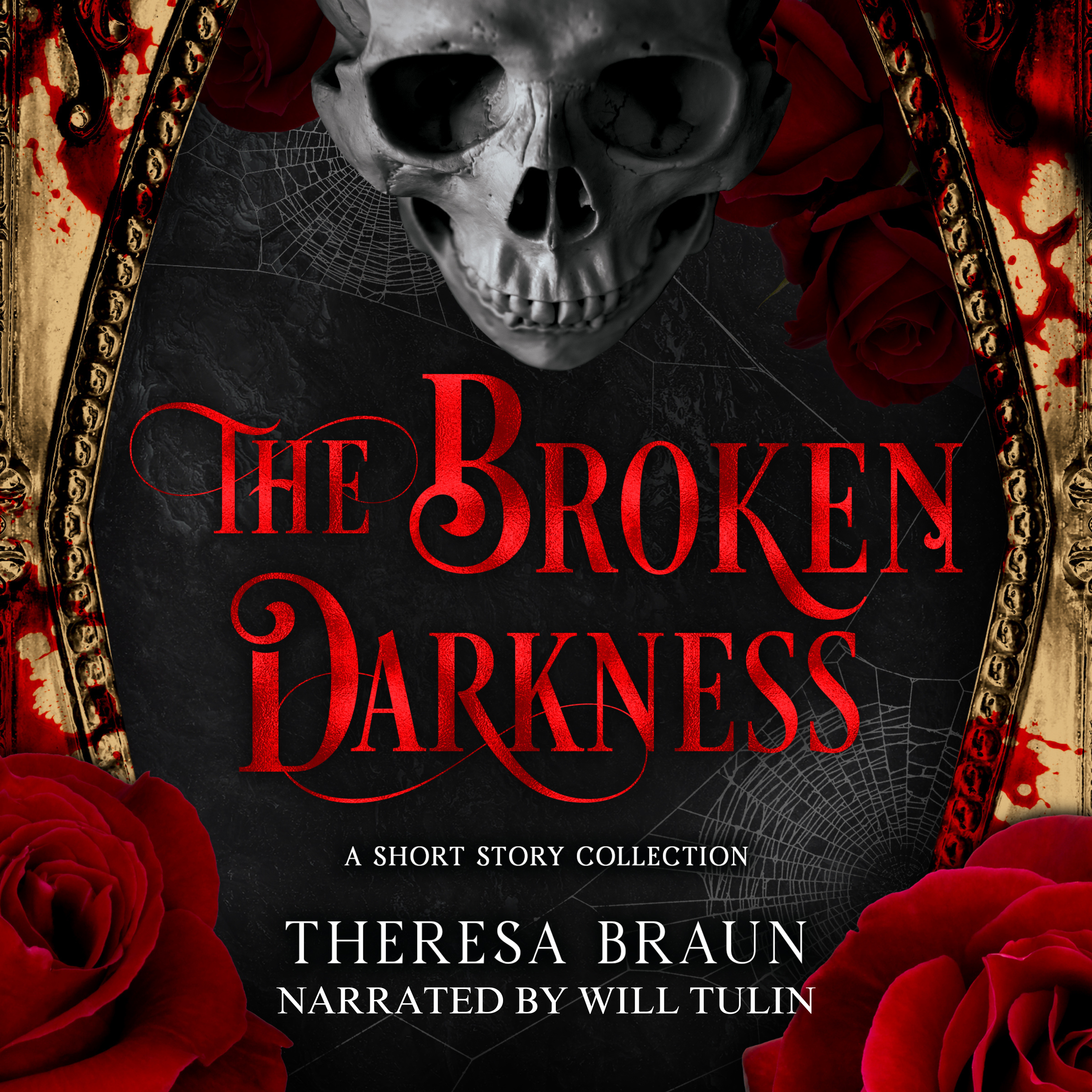 Horror, Fantasy, Sci-Fi, Paranormal Romance
Date Published: January 26, 2023
(Audiobook Releasing the first week in June 2023)
Publisher: Gorgon Blood Press
Narrator: Will Tulin
Run Time: 8 hours and 2 minutes
In her debut collection, Theresa Braun explores the inner workings of the human heart and what it is we most desire—forgiveness, acceptance, love, fame, or merely to escape who we really are. Whether we are battling ghosts, demons, mythical monsters, the past, or other dimensions, we are really facing the deepest parts of ourselves. These thirteen tales of horror and dark fantasy may appear to be a matter of good versus evil, but they are all a reflection of the hidden corners of the soul that are often shades of broken darkness. The characters in these stories must face their inner and outer terrors, or else suffer the consequences.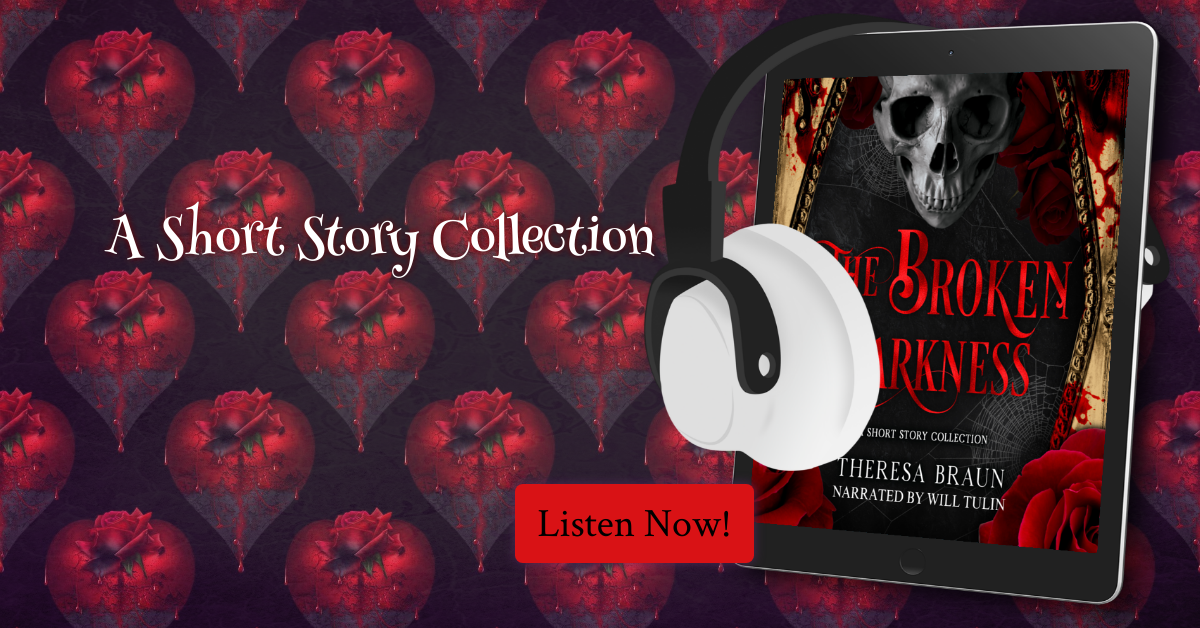 Review
5 stars!
Eerie and horrifying visions of love on the dark side and exacting retribution when love goes wrong.
The Broken Darkness is a new collection of eerie and horrifying short stories from the talented pen of author Theresa Braun. As the title hints, these are stories from the dark side of the imagination, each revealing proof of just how creative this writer is. One dark gem after another draws the reader or listener in, compelling them to follow where they are led. It's no garden path; the journey is exciting, stimulating, and worth every second.
The theme of several stories is that of love gone wrong. In some, red flags are ignored. In others, the lovers are just as surprised as the reader by the outcome. There are monsters of the supernatural or paranormal kind, and worse, the human variety as well. Other stories tell of vengeance or retribution on behalf of the betrayed or innocent. I look forward to reading more of this author's work.
Adding to the mesmerizing quality of the works themselves is the outstanding performance of the narrator, Will Tulin. His voice and vocal interpretations enhanced my enjoyment of the already stellar pieces, and the experience was akin to bedtime stories for adults but with the lights on at all times.
I recommend THE BROKEN DARKNESS audiobook to listeners of the horror or thriller genre; however, these are not for the squeamish.
About the Author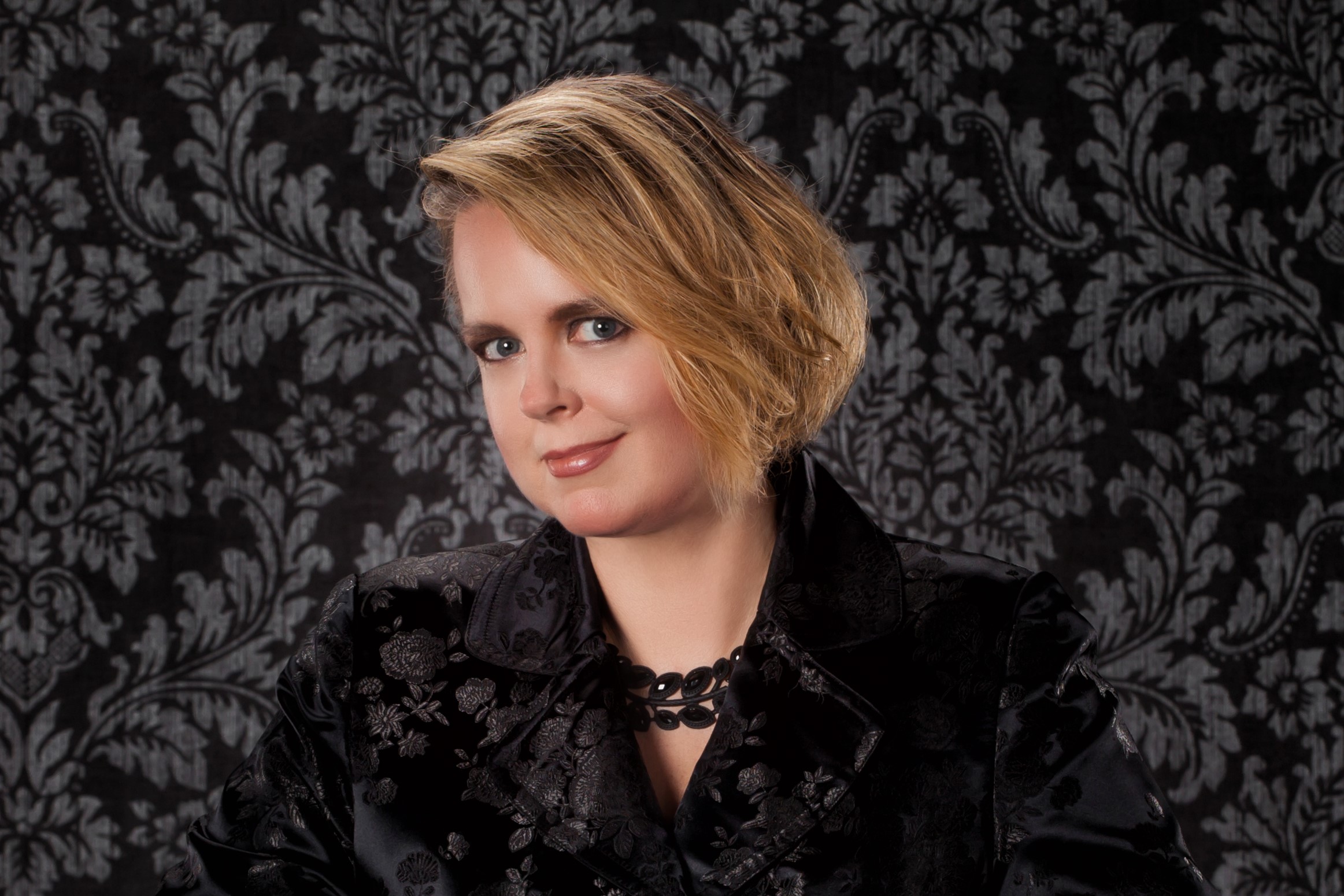 Theresa Braun was born in St. Paul, Minnesota and has carried some of that hardiness with her to South Florida where she currently resides. An English teacher and adjunct professor for over twenty years, she shares her enthusiasm for literary arts with her students. In her spare time she enjoys painting, traveling, and ghost hunting. When she's not writing or trying to save the world, she can be found looking for romance or shopping for antiques. In 2018 Unnerving released her horror novel Fountain Dead, a coming of age ghost story. Her short works have appeared in The Horror Zine, Sirens Call, Hardened Hearts, and Best Indie Speculative Fiction: November 2018, Double Barrel Horror (Volume 3) and Emporium of Superstition.
Contact Links
Purchase Links
a Rafflecopter giveaway