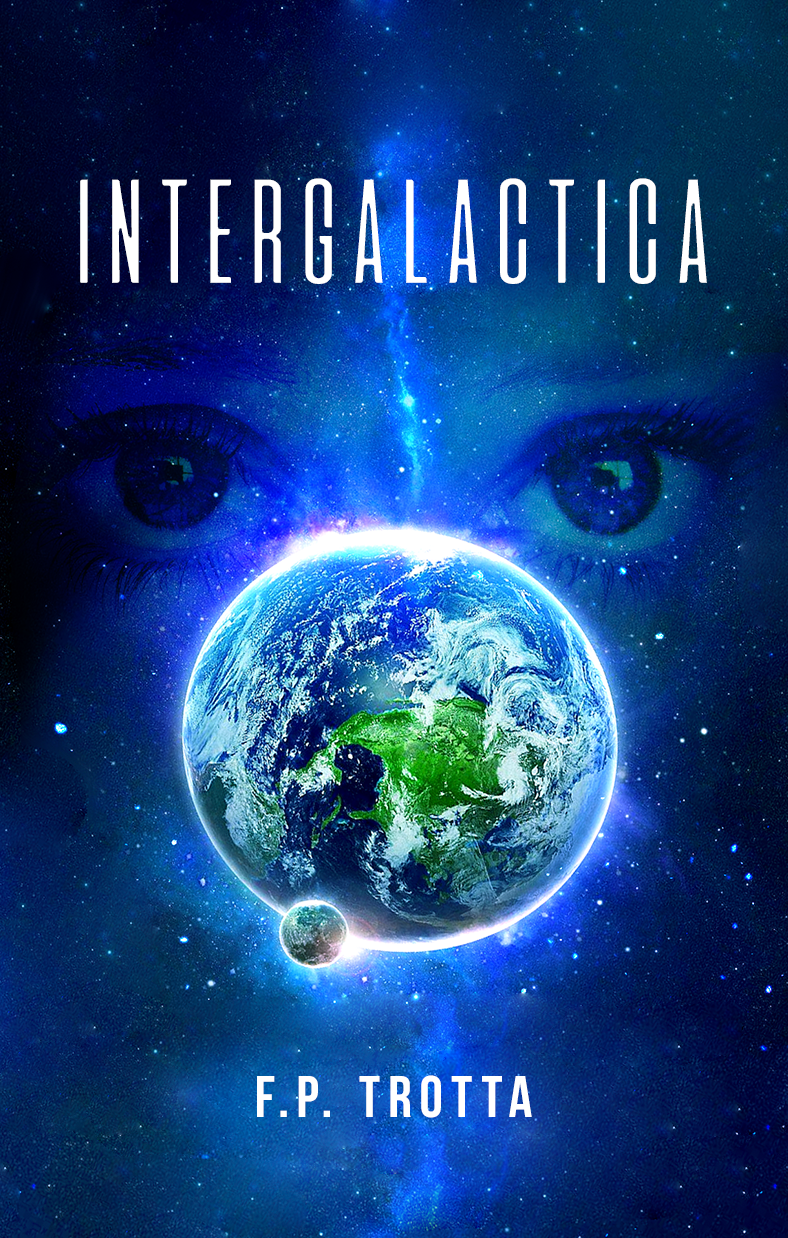 Science-Fiction / Fantasy
Date Published: 06/29/23
On launch day of NASA's long-awaited expedition to explore Jupiter's moon Europa, neuropsychiatrist Amanda wakes up from a coma after months battling acute meningitis. Along with two patients, they discover they are part of a growing puzzle involving an underground geopolitical corporation called The Firm, which plans to sabotage the mission, taking advantage of a new technology to hijack the ship and set a course to a habitable planet located seventeen light-years away from Earth.
Review:
4 stars!
Sweeping plot with multiple successive storylines in one big book.
Intergalactica
is a science fiction novel by Brazilian author F.P. Trotta, recently translated into English, and is the first book in a series. The lengthy story covers a lot of ground, from Earth to the far reaches of space and back, as Dr. Amanda Collins and her companions match wits with an evil genius, her own father!
Amanda Collins is a neurosurgeon and therapist who awakens from a coma after contracting meningitis. Her two best friends, who are also her therapy patients, Ripley and Stryker, are at her bedside. Amanda is released from the hospital, and the trio is joined by a new acquaintance, Lina, at a coffee shop, where uniformed officers confront the group to arrest Amanda for treason. A shoot-out ensues, officers are killed, and the heroes escape to Amanda's secret Chicago hideaway, appropriately named "The Lair." Here, Amanda's backstory is revealed, including her heartbreak that the officers are actually minions of her estranged father, renowned scientist Oswald Rose Collins. Amanda is certain that her father plans to use an upcoming space launch to Europa to acquire the means to destroy Earth after he and his trusted followers escape to a distant Earth-like planet. After preparing her friends to help foil her father's plan, the story is off and running at speed, and things never slow down.
Besides Amanda, a core group of characters are joined in their adventures by representatives of the alien cultures they encounter. While the story's focus is definitely on the action, I found the characters lacked dimension, and they did a lot of screaming and shouting of dialogue. I did not connect much with any of them.
The plot is imaginative, and the action is non-stop, with an evil genius that just won't die. However, a massive twist in the story turns the entire story on its head. Unfortunately, a rough translation and poor punctuation made this book a tough reading experience, requiring frequent pauses to determine what the author was trying to say. Still, the story comes through as a great adventure.
The descriptions of the wide range of settings the characters encounter are vivid and creative, running the gamut of familiar scenes of tropical beaches and deserts to strange alien landscapes to Chicago and rural Iceland. Spacecrafts tended toward fantastical interiors without lingering on technical details.
INTERGALACTICA is for sci-fi/fantasy readers who enjoy big books with sweeping plots and multiple successive storylines and have the patience to tease the tale from the translation.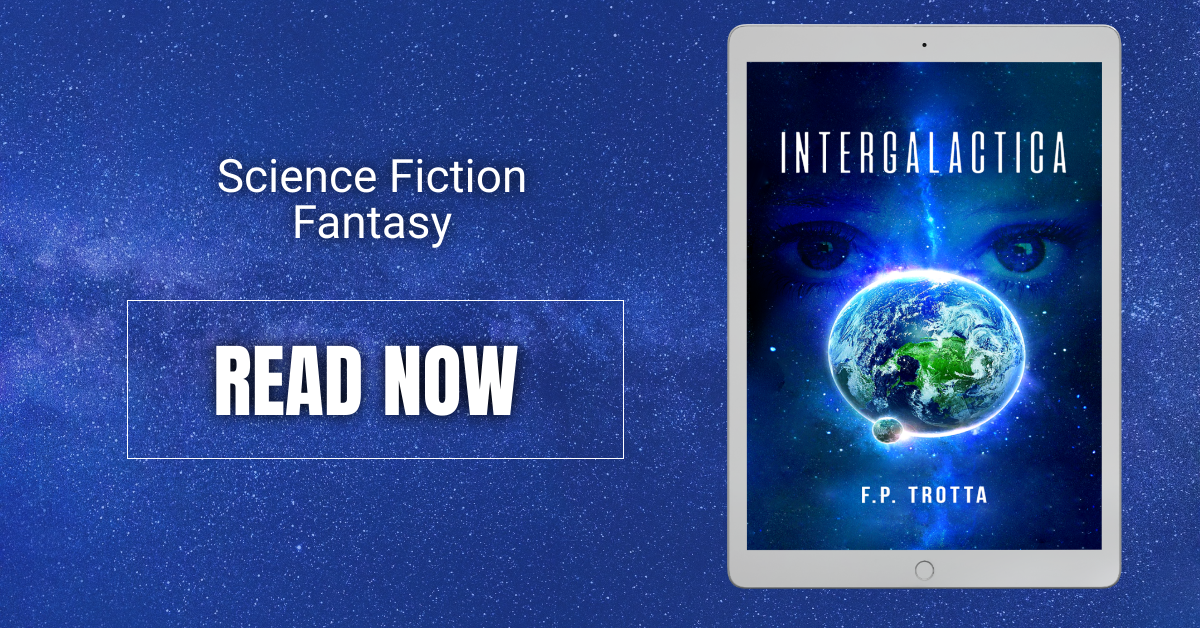 About the Author:
A love for space operas with controversial and adult themes along with a hint of lovecraftian horror are F. P. Trotta's specialty - born in Rio de Janeiro in the early 90s, Intergalactica was originally published in Brazil in 2016. The Intergalactica book series went on to move tens of thousands of physical copies in Portuguese and is currently the only ongoing space opera franchise published in Brazil.
Contact Links
Purchase Link